Delivery Information
Order by 2pm Mon-Fri for FREE next working day delivery within UK mainland, excludes Scottish Highlands and Islands.
Orders placed after 2pm Friday and over the weekend will be delivered on Tuesday or Wednesday, if it's a Bank Holiday on the Monday.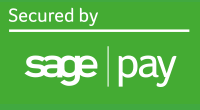 Safe & Secure Payments
Sage Pay is the easy way to pay for your products. Well established and one of the securest on-line payment method.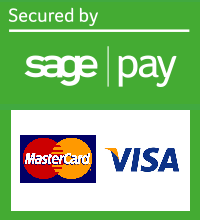 Payment Cards Accepted
When checking out your goods, you will be directed to the Sagepay secure payment site.
Leaf Blowers And Vacs

Small, medium or large gardens can enjoy the widest range of leaf vacs and blowers whether you are looking for electric, petrol or battery powered.
When its time to get rid of those leaves then look no further than Mower Express for the choice of home or industrial garden vacs and blowers. For the larger estates and gardens or for professional users then Billy Goat blowers and vacs will blow you away.

Billy Goat Force Blowers
It's time to clean up with Billy Goat. Powerful and versatile the Billy Goat Force Blowers takes the fatigue out of work and gives you more leisure time.
Billy Goat Petrol Vacs
Billy Goat Wheeled Petrol Vacs. Powerful suction and easy to use, Billy Goat will make sure your world is cleaned up.
Petrol Blowers and Vacs
Petrol powered Garden Blower Vacs make clearing leaves and debris a much faster and easier task. Hand held blower-vacs make awkward to tidy areas more accessible. Certain models feature both blowing and vacuum facilities, whilst others are dedicated blowers. The vacuum function is ideal for collecting wet hard to remove leaves from patios and driveways. The blower is used to collect debris and leaves into piles.
Electric Leaf Blowers and Vacs
Electric powered Garden Blower Vacs are a real aid in clearing and tidying the garden of leaves and other debris found in the garden and other outdoor spaces. Clearing paths and patio areas is made faster and easier by vacuuming up leaves from lawns and driveways.