Delivery Information
Order by 2pm Mon-Fri for FREE next working day delivery within UK mainland, excludes Scottish Highlands and Islands.
Orders placed after 2pm Friday and over the weekend will be delivered on Tuesday or Wednesday, if it's a Bank Holiday on the Monday.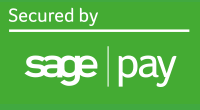 Safe & Secure Payments
Sage Pay is the easy way to pay for your products. Well established and one of the securest on-line payment method.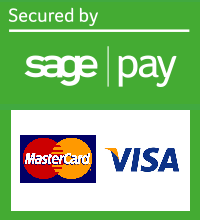 Payment Cards Accepted
When checking out your goods, you will be directed to the Sagepay secure payment site. No need to register, just enter your card details and the payment will be taken care of and your order will be confirmed by email.
Petrol Mowers for the home and professional use


Buy your petrol lawnmower from Mower Express and enjoy big savings. Choose from the wide range whether you want a self drive, push or electric start mower. Range includes mowers with wheels or rollers to give your lawn stripes. Whether you want a rotary, cylinder or hover mower the choice is yours with professional use mowers also in the range.

Cobra Petrol Lawnmowers
Cobra petrol lawn mowers keeps on growing, providing you with the perfect lawn mower for your garden. Whether it is a small, medium or a large garden you will find the perfect product that will not stretch your budget in this petrol range from Cobra. Giving you a choice of self propelled or push lawn mowers.
From the Original range to the Professional range, you will find the lawnmower for you. Powered by Cobra, Briggs & Startton, Honda and Subaru engines that have been carefully selected to give you the power, fuel efficiency, reliability and most importantly greatly reducing harmful fumes.
Filled with lots of innovative features, cutting, collecting, side discharges, mulching, rear roller for stripes on your lawn, electric start, key start and Instart, we are confident that if you buy a Cobra lawnmower you will not be disappointed.

Allett Lawnmowers
Allett Cylinder mowers gives your lawn the classic professional look. If you want perfect stripes then look no further than this range of cylinder mowers with their front and rear rollers that will give your lawn a crisp and clean precision cut. Allett cyclinder mowers have the added option of a range of quick change cassettes,scarifiers,aerators,dethatchers,verticutters and lawn brushes as well as the normal cutter cassette.
Petrol Hover Lawnmowers
Specialist lawnmowers to cope with specific grass cutting requirements. Hover mowers are ideal for tackling sloped lawns and banks.

Price:

£494.99

(FREE Delivery* and includes VAT at 20%)




Price:

£289.99

(FREE Delivery* and includes VAT at 20%)