Delivery Information
Order by 2pm Mon-Fri for FREE next working day delivery within UK mainland, excludes Scottish Highlands and Islands.
Orders placed after 2pm Friday and over the weekend will be delivered on Tuesday or Wednesday, if it's a Bank Holiday on the Monday.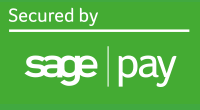 Safe & Secure Payments
Sage Pay is the easy way to pay for your products. Well established and one of the securest on-line payment method.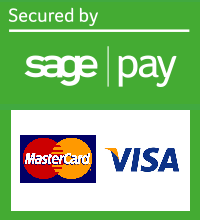 Payment Cards Accepted
When checking out your goods, you will be directed to the Sagepay secure payment site.
Electric Shredders

At Mower Express we supply a range of of Garden Shredders. Bosch, Makita, and Cobra Electric Shredders are available. We offer Free Next Day delivery to UK Mainland. We are confident that you will find a garden shredder that is suitable for your needs.

Bosch Shredders
Bosch Shredders: Three solutions for a neat and tidy garden. You have the choice between Rapid shredders for green material and two models of quiet shredder, either with a drum cutter for medium-sized branches or with the revolutionary Turbine-Cut System for all types of wood and green material.