Delivery Information
Order by 2pm Mon-Fri for FREE next working day delivery within UK mainland, excludes Scottish Highlands and Islands.
Orders placed after 2pm Friday and over the weekend will be delivered on Tuesday or Wednesday, if it's a Bank Holiday on the Monday.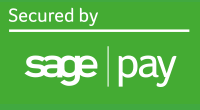 Safe & Secure Payments
Sage Pay is the easy way to pay for your products. Well established and one of the securest on-line payment method.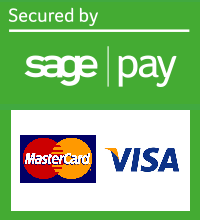 Payment Cards Accepted
When checking out your goods, you will be directed to the Sagepay secure payment site. No need to register, just enter your card details and the payment will be taken care of and your order will be confirmed by email.
Ego Lawn Mowers
Ego Power+ Lawnmowers will match petrol driven mowers for power. Powered by a 56v industry leading clean and green Lithium-Ion technology battery, you will amazed at how much quieter and fumeless it is compared to a petrol mower. The 56v battery will give you dependable power and performance ensuring you keep going until the work is done.
Cobra Cordless
Cobra Cordless Lawnmowers are stylish, easy to use and have powerful, lightweight and quiet Samsung re-charegable 40v Li-ion batteries running them.
Allett Liberty Cordless Cylinder
Liberty is the Cordless Battery Powered Range of Cylinder Lawnmowers from Allett. Equipped with an easy Push Button Start and 6 different speeds to suit your needs. The machines are equipped with a 5 or 6 Blade Cutting System. There is a 30cm cut Push version or the 35cm or 43cm Self Propelled versions.