Delivery Information
Order by 2pm Mon-Fri for FREE next working day delivery within UK mainland, excludes Scottish Highlands and Islands.
Orders placed after 2pm Friday and over the weekend will be delivered on Tuesday or Wednesday, if it's a Bank Holiday on the Monday.
Safe & Secure Payments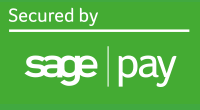 Sage Pay is the easy way to pay for your products. No need to register and payments are quick, easy and secure.
Payment Cards Accepted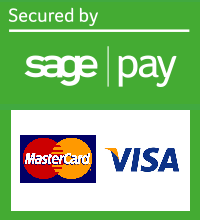 | | | | |
| --- | --- | --- | --- |
| Petrol Lawn Mowers | Petrol Chainsaws | Petrol Trimmers | Petrol Hedgetrimmers |
| Cordless Lawn Mowers | Electric Chainsaws | Electric Blowervacs | Electric Hedgetrimmers |
Mower Express UK is the on-line store to shop for lawnmowers,garden machinery and gardening tools. We specialise in supplying a variety of petrol lawnmowers. Also included are electric, hand push and cordless lawnmowers from all leading brands such as Bosch, Cobra, Allett, Ego Power Plus, Ryobi, and many more. All deliveries are free to mainland UK.
There are many different types of lawnmowers available to buy.
It is really important to get a lawnmower that satisfies your requirements. The most basic difference is whether they are
petrol lawnmowers
or
electric lawnmowers
. If you want to buy an electric lawnmower, you can choose from
cordless lawnmowers
(also known as battery powered lawnmowers), or mains operated lawnmowers.
You can also buy lawnmowers that are manually propelled popularly known as hand lawnmowers or push lawnmowers. These provide the most eco friendly way to cut the lawn.
If you have a sloped garden,
petrol hover lawnmowers
are ideal.
We have categorised all the lawnmowers we have in a simple way, so hopefully the above will give you a better idea on how to search for your needs. There is a also a search facility available to search for a lawnmower. You can also search by a brand name or exact product name if you know.
We have many brands available such as:-
Cobra lawnmowers,
Cobra
new and popular from basic gardening to a professional range.
Flymo lawnmower( Flymo XL500 is a very popular product).
Bosch lawnmowers,
Bosch
available in Cordless (Bosch Rotak, Bosch Rotak Ergoflex).
Allett lawnmowers,
Allett
these are cylinder roller mowers used by professionals and giving a fantastic striped look to your lawn.
Atco mowers, Castel Lawnking, Ego Power Plus, Mountfield, Husqvarna and Makita. Many more brands are available.
Along a with a huge range of lawnmowers, we also stock other garden machinery like scarifiers, chainsaws,brushcutters, hedge trimmers, pressure washers and many more.
We also stock an extensive range of interchangeable gardening tools, heads and handles made by,
Wolf Garten.
Any spare parts for any gardening machinery that you cannot find on our site then please feel free to call or email us as we will only be too happy to help as we can normally get the part for new and old gardening machines
Call us on 0844 880 7770 or email info@mowerexpress.co.uk