Delivery Information
Order by 2pm Mon-Fri for FREE next working day delivery within UK mainland, excludes Scottish Highlands and Islands.
Orders placed after 2pm Friday and over the weekend will be delivered on Tuesday or Wednesday, if it's a Bank Holiday on the Monday.
Safe & Secure Payments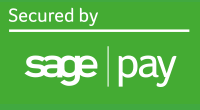 Sage Pay is the easy way to pay for your products. No need to register and payments are quick, easy and secure.
Payment Cards Accepted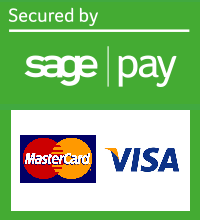 Allett Cylinder Lawnmowers
Allett is a wholly British-owned company and for around fifty years, has specialised in the design and manufacturer of precision, single-cylinder, walk-behind mowers. Through its technological achievements, the company has helped produce better, consistent sports surfaces and beautiful ornamental gardens. Today the Allett range of cylinder mowers gives the user expertly built, reliable and well proven grass cutting machines. this in turn will produce effortless first claas finishing to every lawn they are used on.
Cobra Electric Lawnmowers With Rear Roller
Cobra Rear Roller Electric Lawnmowers.Designed by British Experts.Powerful and easy to use Cobra Electric lawnmowers are just the job for small to medium sized lawns.Cobra lawnmowers have been designed for you, the customer in mind and due to the popularity and confidence in this product, Cobtra have now increased the warranty on these electric mowers to 2 years parts and labour, usual t&c's apply.
Mountfield Lawnmowers
Mountfield Electric lawnmowers are ideal for the smaller lawn with access to a power supply. Quiet and lightweight and a well established lawnmower make.
Bosch Lawnmowers
Bosch 4 wheel electric mowers, light,easy and reliable

....click for more details

...
Wolf Garten Lawnmowers
Wolf Garten Electric 4 wheeled Lawnmowers,light and manouverable

......Click for more details....