Delivery Information
Order by 2pm Mon-Fri for FREE next working day delivery within UK mainland, excludes Scottish Highlands and Islands.
Orders placed after 2pm Friday and over the weekend will be delivered on Tuesday or Wednesday, if it's a Bank Holiday on the Monday.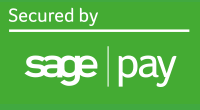 Safe & Secure Payments
Sage Pay is the easy way to pay for your products. Well established and one of the securest on-line payment method.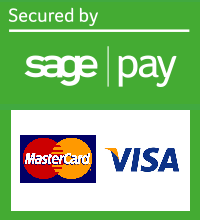 Payment Cards Accepted
When checking out your goods, you will be directed to the Sagepay secure payment site. No need to register, just enter your card details and the payment will be taken care of and your order will be confirmed by email.
Cobra Mulching Lawnmower MM51B
Cobra MM51B mulching lawnmower will recycle grass clippings and helps to replace essential nutrients in your lawn

......click for more details......



Price:

£299.99

(FREE Delivery* and includes VAT at 20%)



Cobra M40C 40cm Push Lawnmower
Cobra M40C 40cm Petrol push lawnmower with a Cobra DG350 engine

......click for more details........



Price:

£159.98

(FREE Delivery* and includes VAT at 20%)



Cobra M40B 40cm Push Lawnmower
Cobra M40B 40cm Petrol Push Lawnmower with a Briggs & Stratton engine

......click for more details......



Price:

£199.98

(FREE Delivery* and includes VAT at 20%)



Cobra M40SPB 40cm Self Propelled Lawnmower
Cobra M40SPB 40cm Petrol Self Propelled Lawnmower with a Briggs & Stratton engine

......click for more details......



Price:

£244.99

(FREE Delivery* and includes VAT at 20%)



Cobra M46B 46cm Push Lawnmower
Cobra M46B 46cm Petrol Push Lawnmower with a Briggs & Stratton engine

......click for more details......



Price:

£219.98

(FREE Delivery* and includes VAT at 20%)



Cobra M46C 18 inch Push Lawnmower
Cobra M46C 46cm Petrol Push Lawnmower with a Cobra DG450 engine

......click for more details........



Price:

£199.98

(FREE Delivery* and includes VAT at 20%)



Cobra M46SPB 46cm Self Propelled Lawnmower
Cobra M46SPB 46cm Petrol Self propelled Lawnmower with a Briggs & Stratton engine

......click for more details......



Price:

£279.98

(FREE Delivery* and includes VAT at 20%)



Cobra M51SPC Self Propelled Lawnmower
Cobra M51SPC 51cm Petrol Push Lawnmower with a Cobra DG600 OHV engine

......click for more details......



Price:

£299.99

(FREE Delivery* and includes VAT at 20%)



Cobra M51SPB 51cm Self Propelled Lawnmower
Cobra M51SPB 51cm Petrol Self Propelled Lawnmower with a Briggs & Stratton engine

......click for more details......



Price:

£379.99

(FREE Delivery* and includes VAT at 20%)



Cobra M56SPB 56cm Self Propelled Lawnmower
Cobra M56SPB 56cm Petrol Self Propelled Lawnmower with a Briggs & Stratton engine

......click for more details......



Price:

£409.99

(FREE Delivery* and includes VAT at 20%)