Delivery Information
Order by 2pm Mon-Fri for FREE Next Working Day Delivery within UK mainland, excludes Scottish Highlands and Islands.
Orders placed after 2pm Friday and over the weekend will be delivered on Tuesday or Wednesday, if it's a Bank Holiday.
Safe & Secure Payments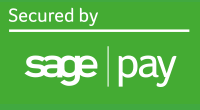 Sage Pay is the easy way to pay for your products. No need to Register and payments are QUICK, EASY and SECURE.
Pick your products, make a payment and receive your goods the next day (except Weekends & Bank Holidays).
Payment Cards Accepted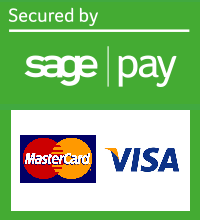 Visa Cards and Mastercards
Lawn Mowers
Lawn Mowers
At Mowerexpress.co.uk, you will find a huge array of lawnmowers ranging from Electric Lawnmowers, Petrol Lawnmowers, Hand Lawnmowers & Cordless Lawnmowers. We offer Free Next Day delivery to UK Mainland. We are confident that you will find a lawnmower that is suitable for your needs at a competitive price.

Electric Lawnmowers
Electric Lawnmowers are ideal for many types of lawns. If you are looking for a mower with less maintenance than petrol equivalents, then electric powered mowers are the best option. Great value mains electric rotary or hover lawnmowers from leading brands such as, Flymo, Bosch, Qualcast, Brill, Makita, Castel Lawnking, Atco and many more. All with FREE Delivery from Mower Express.

---
Petrol Lawnmowers
Our extensive range of petrol lawnmowers means we have the right mower for every garden. With Mower Express's commitment to selecting only the best products based on value for money, durability and features, you can always be confident to find the lawnmower that meets your needs. Express next working day delivery is available free to UK mainland addresses, plus every mower is supplied with Free engine oil to help get you up and running quickly.

Lawnmowers manufactured by Castel LawnKing, Atco, Suffolk Punch and many more. Rotary mowers with rollers or four wheels, push or self propelled, electric start, variable speed, hydrostatic drives. Cylinder mowers for traditional striped lawn finish. Mower Express have the right mower for your garden..
---
Hand Lawnmowers
Hand Push Lawnmowers are a great choice. The environmentally friendly option for a neat and well cut lawn. Cylinder mowers provide an excellent finish. No petrol or electric cables to worry about, less noise, quieter operation. Many hand mowers now feature contact free cutting systems reducing friction and effort. A very valid option when considering alternatives to electric powered lawnmowers.

---
Cordless Lawn Mowers
Battery or cordless lawnmowers have significantly improved over the last few years. Providing a real alternative to mains electric powered mowers or even petrol machines. Longer running times and shorter re-charge times makes cordless mowers more convenient than ever before. No need to worry about petrol and oil as with petrol engine powered lawnmowers, similarly easier to move without concern for mains cables as with electric mains mowers. Lithium ion or Li-ion battery technology is the key.

---